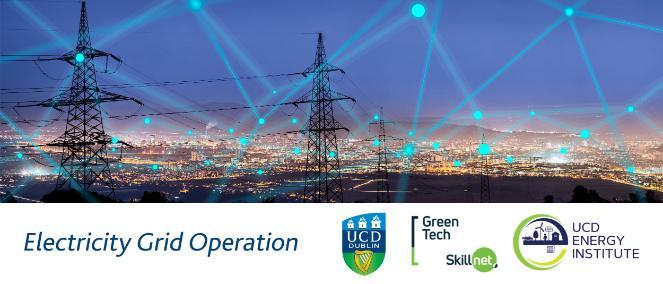 The Electricity Grid Operation micro-credential addresses the key specifics of electrical power system operation, control, and energy economics. Through online lectures and tutorials, and in-person lab demonstrations using the facilities of UCD Energy Institute's Integrated Energy Lab, students will gain theoretical and 'hands-on' experience and understanding of operating a power system.
The course will be led by Professor Andrew Keane, Director of the Energy Institute and the NexSys research partnership.
Together with the technical aspects, this micro-credential will also explore the broader context of power systems and society. It encourages participants to appreciate the future challenges that power systems are poised to face, underscoring the intricate interplay between energy infrastructure and societal dynamics.
Upon completion, participants will emerge well-versed in the complexities of power systems, equipped with the practical skills and theoretical insights necessary for thriving in the ever-evolving landscape of electrical power.
Funding Options
Green Tech Skillnet Funding
Green Tech Skillnet will fund 40% of the Electricity Grid Operation course fee for eligible learners providing a valuable chance to invest in their future.
Other Funding Options
The university is also pleased to offer UCD graduates a 20% discount on tuition fees for the Electricity Grid Operations micro-credential and to organisations who plan to send three or more employees to partake in the course.
To learn more about the course and to check your eligibility for the above offers, visit the Electricity Grid Operations course page.